Here is a review of Dire Straits album from 1978 which was first released in 2013 on a Platinum SHM CD only in Japan.
Mark Barry has a review blog, where he writes about all quality CD's and discography information about all the popular bands. With over 1.500 posts about all kinds of music genres from Rock and Pop, Soul, Funk, Jazz and Blues from 1960s, 1970s on his blog and he does reviews also of Dire Straits albums from 1978.
After 40 years Dire Straits first album from 1978 had a chance to see the light of the CD era these days. On old basic CD the Platinum Dire Straits album was distributed by Universal in Japan, with a beautiful disc and quality sound.
The debut vinyl album was originally issued on Vertigo in June 1978 and it was listed as up for deletion in April 2014. In June 1996 the CD remaster was officially issued from this album, but in 2010 Japan made a re-mastered SHM-CD which was released on 25 September 2013 in Japan by Universal Music on Vertigo CD.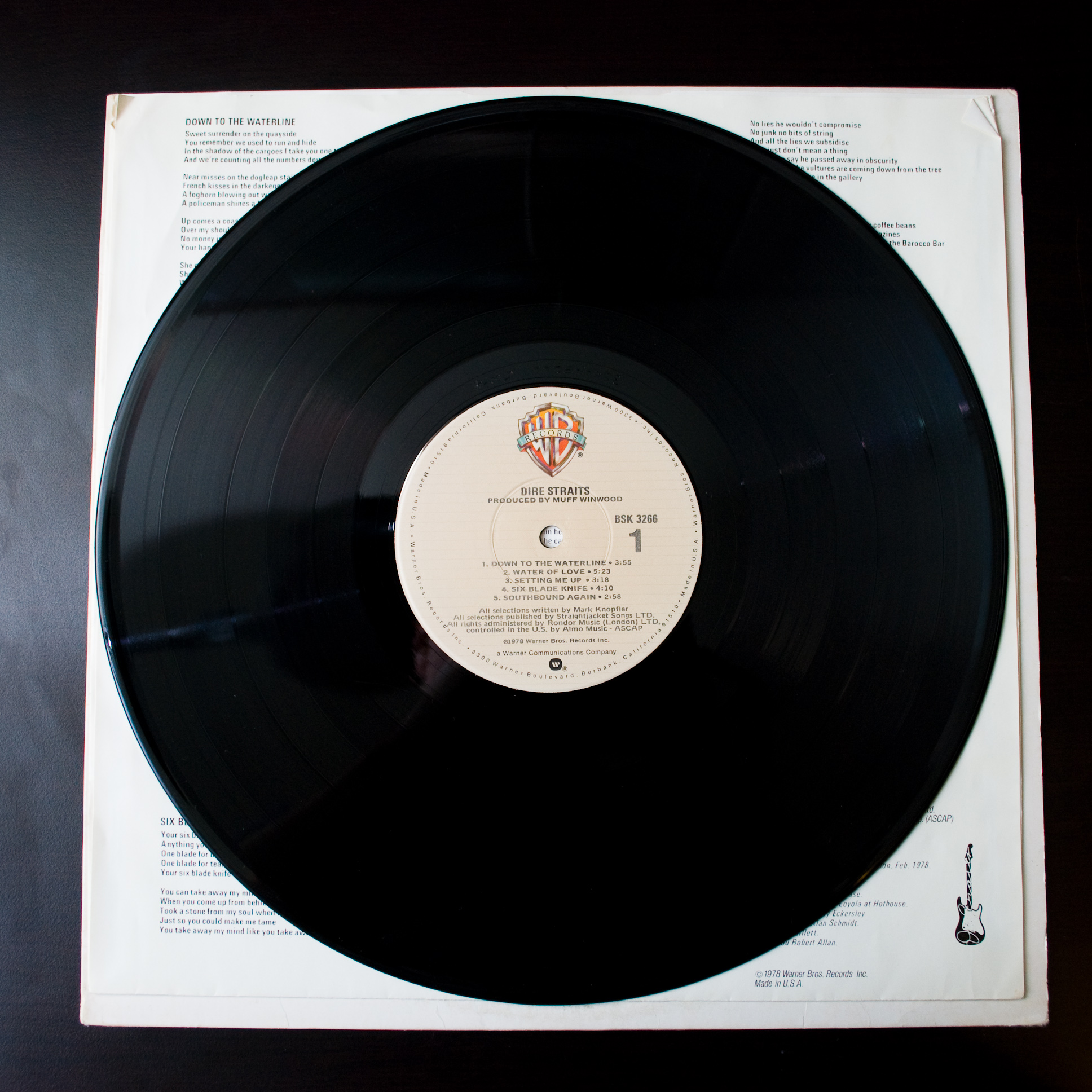 The disc comes in with an outer presentation box which has the album's artwork. Inside the box is a 16-page booklet with usual plain white liner notes in Japanese and the lyrics in English with some details.
From the photos from Mark, we see that the CD has almost blue-ice color and the Japanese price is 3800 Yen, about £26 to £30. But the price is normal for CD like this because if you listen you will see how fabulous the sound quality is of this CD. The rhythm is very clean and almost on every track the clarity of the sound is like never before.
On "Down To The Waterline" somewhere at the 2:50 minutes you will see the bass and drums how they kick your speakers in. Then you get the first of two slices of audio and musical heaven – "Water Of Love" is the first – the other is "Wild West End".
You can hear the squeaking of "Dobro" strings and the rhythm guitar of the beautiful "Wild West End" – song. The rhythm section of bass and drums seem suddenly alive in every track of this album. The big hit "Sultans Of Swing" sounds amazing as does the left-side rhythm guitar on the "In The Gallery" song.
However, if some of you have this album home…probably this album must has a special place in your home or room. This album is one of the greatest albums which humanity ever had. Dire Straits started their music journey with this album from nine songs and this was just the start for them at the time.