This interview with Hal Lindes is from 2006 which Norm Dewitt made it for one guitars magazine. This would be interesting post for all guitarists and fans who read DSB. Enjoy in this long interview with Hal Lindes.
Hal Lindes career as a professional guitarist has brought him literally within arm's reach of many musical legends. From early experiences with Roy Buchanan and Al Kooper to begin of Dire Straits and playing on Tina Turner's huge hit single "Private Dance", his path led to soundtrack work for movies and television.
Lindes was born in California, and his family later moved to Washington, D.C. While in high school there he played guitar in a band called "Sudden Rush", which scored a house gig at the Silver Dollar (later called the M Club), where Roy Buchanan and "The Snakestretchers" often played. Buchanan would sometimes sit in with Sudden Rush, using Lindes' Olympic White '72 Fender Strat.
After the gig, the two would retreat to the club's cellar, where Buchanan would teach Lindes a few licks. "I'd say, "How did you do that one part?" And Roy, being a gracious gentleman would play it blazingly fast!" Lindes recalled, laughing. "I'd look at him in shock, while reality and fear sunk in as I realized that if I had to be that good to make a name for myself, I was pretty much f***ed!"
With mild coercion, though, Buchanan would play the lick slower, before looking Lindes in the eye and saying plainly, "If you want to learn it, you'll learn it." In this interview with Lindes you will hear his story, including what's been on his docket since the days of "Skateaway" and "Private Dancer".
In 1975, you moved from D.C. to London – why?
Hal Lindes: Well, I'd gone as far as I could in D.C. So I had to go to one of three cities – New York, Los Angeles or London. While I was still in high school, Mercury Records invited us to New York City to record demos, and I found it a bit rough and tough. Of course, I later grew to really love it. And coming from Monterey, I had a feeling I wouldn't be us focused in L.A…. and would probably end up being a surfer (laughs)!
As I was trying figure things out, Alvin Lee played in D.C. one evening and I ended up hanging out with him and his tech, who convinced me that London was the place to be. At the time, there was a host of weekly music papers there, one of which was the Melody Maker, which ran ads for musicians from semi-pro bands up to touring pro. So that was my plan, get to London grab a Melody Maker, join a great band!
Who was in your first band there?
Hal Lindes: There was Wilbur Campbell and Alistair McKenzie, but we kept changing members. We were managed by Simon Napier-Bell, the ex-Yardbirds manager, and ended up being singed by the Charisma Label, which also had Genesis and Peter Gabriel. Their studios were above The Marquis club, where just about everyone got their start, on Wardour Street in the heart of Soho.
We did one album, then kind of drifted apart. I then did session work at George Martin's Air Studios. The band was Brad Bradbury on drums, Herbie Flowers on bass, Al Kooper, and myself. Then, I got a call saying, "Mark's brother has left (Dire Straits), would you be interested in coming to have a play?"
Timing is everything…
Hal Lindes: Timing is everything. But I didn't go to the audition with any preconceived notions, because I was already working with Al Kooper, which was pretty mind blowing in itself. Anyway, they were rehearsing in this place called Wood Wharf, which was this really funky rehearsal room in south London, right on the Thames, and there was a big picture window overlooking the river. We hung out for a while, then started playing, and by this time they were finishing their third album, "Making Movies".
I think first we played "Tunnel of Love", and it was nothing short of amazing, there was that magical, mysterious combination of certain guitars and certain amps that just worked. After the first chord, everybody pretty much knew that was it.
But yeah… you get a phone call like that, and you're not going to say "No". One phone call, and your life is all of a sudden going in a completely new direction. I was playing my '59 Strat that day and there was a particular moment I'll never forget, where the sun was setting over the Thames, and we could see guys working on the barges. We played "Sultans of Swing" as the sun set on a particularly beautiful, clear English summer day.
I later played that guitar on the title track on Tina Turner's Private Dancer album, which evoked a telephone call from Fender, who were heavily courting Dire Straits through the back door – me – in attempt to get an endorsement, saying that the tone of that Strat guitar in the intro was the most definition split-pickup Strat tone they'd ever heard. They must have really wanted a DS endorsement (laughs)!
How long were you in Dire Straits?
Hal Lindes: From 1980 to 1985.
What was it like working – and playing guitar with Mark Knopfler?
Hal Lindes: Mark really is a hell of a player. I've never really come across anyone like him. In those days, he wasn't particularly into leaving music up to chance; all of his long, lyrical guitar solos were scripted, almost like he was performing a classical piece of music with the notation inside his head.
He would play really long solos, which were pretty much the same night after night, unlike most rock guitarist, who use in and out points with improvisation in between. The danger of live, on the fly improvisation, as all guitarist know, is that some nights, the solos might be amazing, but other nights, they might be absolute crap. With Mark, it was consistently on the money, night after night.
In five years of touring with the guy, I could probably count the number of bum notes on one hand. He was very precise.
Any particularly memorable gigs come to mind?
Hal Lindes: We once did two weeks at Wembley Arena, next to Wembley Stadium and Eric Clapton came to every gig.
Was this before Mark was in Clapton's band?
Hal Lindes: Yes, I get the feeling that Clapton, who I imagine relies upon a degree of on-the-night inspiration for his brilliant soloing, was quite curious about Mark's more scripted approach. I wondered whether Eric was studying the regularity of the guitar performances between all the shows, or simply digging the music.
What was your role in the band?
Hal Lindes: My role was second guitarist, backing up Mark. He was generous to me, as a player, and I'd get a few solo spots. In rehearsals, he often gave me first crack at working up a part other time he already had a second guitar part worked out, or he would fashion a part from where I was trying to go. He wore a lot of hats. He's known for his playing, but is an astonishing songwriter and a great musical director.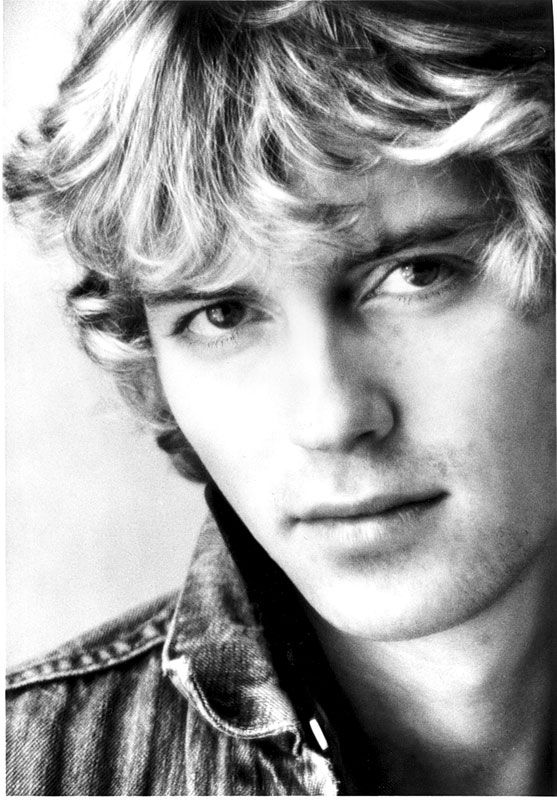 At some point I needed to make a decision about what I was going to do about the Al Kooper gig. But I decided that I really needed to follow the Dire Straits journey, because it was a rock and roll band that was taken very seriously. One of Mark's previous jobs was a schoolteacher, so he was something of a taskmaster.
On tour, Dire Straits would typically preform a 2/2-hour show, and before every one, we would do at least a two-hour sound check/rehearsal.
That's different from most bands…
Hal Lindes: There was tremendous pride in the band. We tried to be the very best we could be. And the band was really, really good. People who saw us in concert, even if they didn't particularly care for the music, would tell us afterward how unexpectedly blown away they were. The band was hungry and dedicated.
Having gotten to that point, the après gig scene was nothing like I expected. Having friends in other touring bands at the time, hearing their road stories of after-gig experiences…All I ever got for an after-gig experience was some fan in the hotel bar asking what gauge of strings I used. It was that kind of band, it was being a musician in a band that was appreciated for the music, and not the haircut. There wasn't a glamour person up front.
What gauge of strings do you use?
Hal Lindes: Well, back in the day, Mark and I used Dean Markley, .009s – on some guitars I would use light top, heavy bottoms, starting with .009s. Now of course heavy strings are king, so some of my guitars have .010s, some .011s, and some .012s.
I spent most of my life using .009s, but they now feel really weird.
What do you remember most about meeting Prince Charles and Lady Diana at the 1983 Prince's Trust benefit concert?
Hal Lindes: It was pretty amazing. we were Princess Diana's favorite band at the time, and were invited to perform for the Prince's Trust. It was one of those rare balmy English summer days, and we had been on tour for about 10 months, so it was probably the performance peak of Dire Straits.
Duran Duran was on the bill, so the building was surrounded by screaming 13-year-old girls. Pete Townsend seemed to be running the show, and I remember spending considerable time in a hot dressing room, deafened by the hysterical cries for Simon LeBon.
At some point, we were coached on how to behave when meeting the royals – and off we were ushered to the lobby of the domination theatre to await Charles and Diana's arrival – at the time, England was deeply submerged in Charles and Di fever, they were pretty much on top of their popularity, so it was quite the honor to meet them – she was sweet and somewhat shy, and he was professional, cordial, and royal.
Well, Duran Duran hit the stage, and somebody accidentally hit the speed control on their Revox playback machine, which sent it up a semi-tone. Now that made for an interesting stage act!
They were one of first bands to play along with sequenced keyboards, as they had more keyboard parts than their one player could handle. All of their other instrumentation and vocals were live – they're good players – but they struggled to get in tune to the off-pitch playback.
After Dire Straits played, we were invited to meet the royal couple one last time. It was an extraordinary day in the life of a traveling guitar slinger!
What do you most fondly remember about working with Tina Turner on Private Dance?
Hal Lindes: Well, first we should mention that when Mark turned up for the Dire Straits – Love Over Gold sessions, he had a load of new songs, and it was slated to be a double album. But then, a group of songs started to bond, and the album became a single disc. Well, one of the tunes that was not included was the brilliant "Private Dancer".
Tina was in London, working on an album and her manager, Ed Bicknell, if there were any Dire Straits songs laying around. When she heard "Private Dancer", she flipped. The band was invited to record it, so we got to the studio an hour or two before Tina, and we cut the track. She arrived, sang it twice, was called into the booth for playback, heard the first take, and said "Fine".
The producer asked if she wanted to hear the second take, but she said, "No", and off she went. She later invited Alan Clark and me to join her for a couple weeks on tour. Tina is an extraordinary persona. She's quite elegant and sophisticated, a Buddhist who seemed at peace with the world. And it was such a thrill to play with her.
What was your amp setup at that time?
Hal Lindes: It was a Musicman 2×12 through a Marshall 4×12 slant cab, a candy-panel early- '60s Vox AC30 top-boost, and later a Simul-class Boggie. Also, I used a Roland 550 Chours Echo, a Morley volume pedal, and an old MXR phase pedal.
Knopfler had something to do with you getting into film scores, right?
Hal Lindes: He and I were both interested in scoring films. I was greatly impressed with Ennio Morricone, who did the early Eastwood pop-influenced themes, like for The Good, The Bad and The Ugly. Mark included the band in a project scoring a film called Local Hero.
I hung out, watched, and I learned, figuring that after I hung up the Strat, it would be a cool thing to get into. I hadn't made tons of money, but enough to enable me to do what I wanted to do, artistically. I wanted to jockey myself into a position where I follow my heart. And doing film scores has kept me involved in music, so I feel very blessed.
Working with mark opened a lot of avenues for me, and still does. It influenced my arrangement capabilities and sense of harmony. I learned a lot from him, and he was very generous with his musical knowledge and talent. It gave me a great base from which to move into film scoring. And on every new project, I have to reinvent myself. Whatever the pictures demand, I must do and I often go into uncharted territory.
The song "Brothers in Arms" has such a David Gilmour – like feel to the phrasings and style, it could have been a Pink Floyd tune.
Hal Lindes: There wasn't an obvious influence that Mark shared with us – that's Mark's deal. Creative people have a process, and Mark did a lot of research before he recorded an album. And he listened to a lot of stuff.
Around that time, Mark was listening ZZ Top's Eliminator and Pink Floyd's The Wall, I believe. It's been so long I can't remember the details but there were certain CDs around hat Mark liked to listen to. As far sounding like Gilmour, if anything, it could only have been a subconscious thing.
What followed Dire Straits?
Hal Lindes: You know I had played in bands for so long I never thought there'd be a time where I wasn't in a band. But when the Dire Straits period was over, I had to take a long, hard look at myself and say, "What do I do now?".
And I realized that anything I did as a guitarist would be anticlimactic. That was a pretty tough realization to come to terms with.
Describe your creative process.
Hal Lindes: It's different every time, but any score is more evocative, personal, and poignant when I'm able to use the guitar. I watch the scene a few times, then pick up a guitar and start following the scene like I would follow a singer – picking up on the emotional highs and lows, the pace and tension – the guitar is one of the few instruments that manages to reach in and instantly connect with the soul in a non-divisive method, like, say lush, syrupy strings do.
The palette is vast – you've got electric, acoustic, six-string, 12-string, baritone, Nashville tuning/random tuning. I try and stay away from amp simulators – "character killers," as I call them – because nothing lives, breathes, and sings like an old tube amp.
You can achieve so much more with a few notes from a guitar than a lot of notes from a group of orchestral instruments.
Your name is on the credits for the song "Brothers in Arms" on some albums, and on others albums, it's not…
Hal Lindes: Yeah, that was a weird period. I started with the band in the early rehearsal, and the album sessions lasted about a year, then the album was re-cut a few times. After that, I left the group.
With studios in London and Los Angeles, it must be hard to have everything you need at each location.
Hal Lindes: The trick is to carry as much stuff as possible on computer drives. That way, your studio is always with you – the libraries, reference scores, etc. I have most of the Dire Straits guitars in storage in London, and use them on European soundtracks scores – the fun stuff is in the L.A. studio, where I'm able to use many different instruments.
For garage raunch it's a '60s Gretsch Jet Firebird with Supertrons and active electronics through a '59 Fender Champ. And in the corner of the studio is the Tama drum kit Stuart Copeland used to record the first Police album. For scoring, I often use the 10-string Charango and a baritone Kamaka eight-string ukulele.
I also often use a Danelectro baritone and a '59 National solidbody electric. I recently did a film score using a '72 Fender Telecaster Deluxe through a '64 Vibro-Champ. I was floored by how great the Tele sounded – I always considered '70 Fenders to be fairly awful.
The guitar had been in storage since Mark banned it from the Brothers in Arms rehearsals for being too ugly!
What are you currently working on?
Hal Lindes: I just completed a quirky score for the BBC's modern adaption of Taming of the Shrew, and one of my favorites is a 12-string acoustic score for a six-hour series called "Reckless". We started with an orchestral score, but that killed the film in its tracks. But it was amazing how the 12-string guitar just brought the film to life.
Interview by Norm Dewitt – Vintage Guitar (2006)